The moment your pet has passed, it can be devastating. You'll no longer be able to see your cat lounging on the sofa, rolling over on the floor, or simply standing guard in your bedroom. Saying goodbye to a cat that you've seen grow from kitten to adult can be difficult.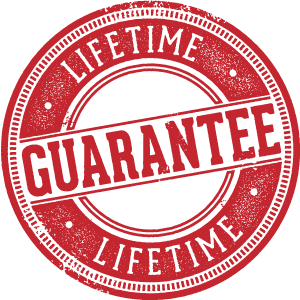 Rather than exploring cremation or burial, there is another option. Taxidermy house cat services can ensure that you're able to have your cat in your presence for the rest of your life. They're easy to care for, and it makes the heartbreaking goodbye a little easier to bear.
There are quite a few reasons to consider cat taxidermy:
Memorialize your pet
Enjoy a beautiful work of art
Honor your cat
The reality is that taxidermy is a way to honor animals. Pet owners and hunters alike have turned to taxidermy for hundreds of years – and the art of the process has only improved thanks to new technologies.
At Animal Family Pet Preservation, we follow a strict code of ethics within the industry. We have a number of licenses that are all in good standing. It ensures that we will care for your cat's remains with the highest level of professionalism and dignity.
The service is relatively simple.
Ship the pet to us in a frozen state (we'll provide detailed instructions).
Choose whether you want standard or expedited services.
Decide on a pose for your cat (sitting, standing, lying, etc.)
Pay a deposit to hold your spot within our queue.
Maintain communication with us based on what you expect to happen with your cat.
We work to meet and exceed client expectations at all times. We understand that you are trusting us with your cat's remains and we want to provide you with a stunning memorial. We work to prevent further deterioration of the body and will send you your cat so that it looks lifelike, complete with such things as open eyes and a raised head.
While we work hard to provide a fast turnaround, it's important to know that pet taxidermy services are not only time-consuming but also in high demand. Generally, it can take two to eight months to deliver your house cat back to you. This is still faster than many of our competitors and we feel that our services are well worth the wait.
Taxidermy Cat Costs
When you're considering the best way to honor your pet cat, it's important to explore costs. The cat taxidermy cost will vary based on the size of your cat as well as some of the options that you choose.
At Animal Family Pet Preservation, we will work closely with you to help you understand the costs. This includes identifying the various poses that are available, what may need to be "fixed" prior to the taxidermy taking place, and more.
With our state-inspected and NTEP-certified scale, we will weigh your pet on arrival. The majority of the taxidermy costs are based on weight. If a cat is under 6 pounds, the cost will be $1995. If it weighs more, there is an additional cost of $49 per pound.
We understand that various things can happen that lead to your cat passing away. We do offer skull and skeletal articulation, which starts at $500 for cats. Depending on how much may need to be articulated, a full skeletal articulation starts at $3500. Photos and/or a full description of the cat's condition will allow us to identify what services will be needed.
Once your pet passes, contact us to learn more about our comprehensive cat taxidermy services. We'll discuss options and costs so that you can decide if this is the best way to memorialize your family feline. We take great pride in our work and will be sure to handle your pet's remains carefully and compassionately.