When pet owners are tasked with laying their loved ones to rest, there are questions that need to be answered. Dog taxidermy may be a common practice but that does not mean that owners will know everything that there is to know.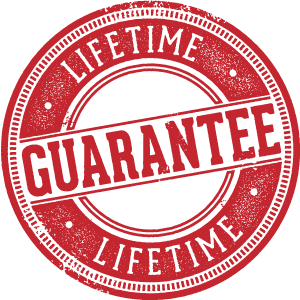 What does dog taxidermy cost? How is the process handled? Will the services be provided in a timely manner? Fortunately, there are compassionate professionals who are on hand and ready to help.
Let's take a closer look at all of the assistance that a professional dog taxidermy service can provide. The best and most experienced services will provide pet owners with a clearer picture of what to expect.
Dog Taxidermy Services
To get started, it is important to remember that time is of the essence. That does not mean that the owner needs to feel rushed in these instances. The professionals can handle pet preservation services as quickly as possible, but they will need immediate access to the pet. By ensuring that the animal is placed on ice before too much time has passed, the owner buys themselves the time that they need to make a more informed decision.
Once the dog is on ice, the owner will have months to come to a decision. Of course, dog owners are still going to want to know what happens from there? How is the process handled? The process does not begin until the owner has given the full go-ahead and every possible precaution is taken.
The process is a careful one, as extremely low temperatures in a vacuum are applied to the animal over the course of several months. This is not a process that is ever going to be rushed. Yes, the process may take anywhere from three to six months, but dog owners can rest easy, knowing that everything is being taken care of properly.
As soon as the process is complete, the owner is reunited with their dog, who has been preserved in a touching manner. The animal's spirit remains intact, and it is like no time has passed at all. Their memory is honored, and the owner is able to receive the closure that would not have taken place otherwise. These skilled professionals have just one objective: doing the right thing and allowing the pet owner to have some small measure of peace and solace.
Anyone who is considering this process for the first time is likely to have questions, but they can be answered with ease. No client will ever feel pressured into a decision, total transparency is encouraged, and the pet taxidermy process is made as simple as possible.
Contact Animal Family Pet Preservation Today
In addition, Animal Family Pet Preservation uses techniques and experience that allow us to preserve any size pet, including very large dogs, with the same quality results. Other pet taxidermists generally refuse larger dogs.
We have been freeze-drying pets since 1993, and dog taxidermy is unlike any wild animal taxidermy. We do both and have won multiple awards with both pet taxidermy and wild animals. Check out our pet taxidermy photos to see why a World Taxidermy competition judge called our freeze-dry pets "the best". Contact us today to learn more.