Pet taxidermy is a way to provide full preservation of your pet. You don't have to say goodbye through burial or cremation.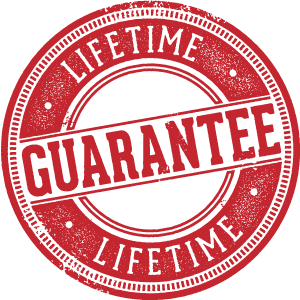 If you have loved your pets for years and you want them to continue to be a physical presence in your home or office, taxidermy your pet.
At Animal Family Pet Preservation, we offer taxidermy services for a pet. Dogs, cats, birds, reptiles, and a variety of small mammals can be preserved in high-quality ways so that they regain the lifelike qualities that you need to still feel close to your pet.
You likely have a lot of questions about the process. How to get your pet taxidermy scheduled is easy when you work with our knowledgeable and compassionate professionals.
We'll work to answer all of your questions. What is pet taxidermy? What to do with a pet before taxidermy? And even, what the costs of a taxidermy dog service might cost.
What is Pet Taxidermy?
When you consider taxidermy, any pet – cat, dog, hamster, iguana, parrot – can be preserved.
As long as the pet is properly preserved, you can take months to decide what happens – such as whether you want to move forward as well as what pose you want your pet to be in for all time.
A vacuum is applied to the animal over the process of several months. This removes the organs so that there is no odor when you get the animal returned to you. Should you want the organs cremated and sent to you in an urn, this is absolutely a possibility.
The entire process can take anywhere between four and 12 months depending on the animal, its size, and what kind of work needs to be done.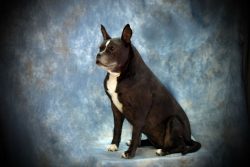 You can choose to have the animal's eyes opened or closed, sitting or standing, or even in a more "famous" pose that helps you to remember your pet. If your pet has sustained injuries, such as damage to the skull or skeleton, we have professionals who can make the necessary repairs.
When your pet is finally returned to you, it may look even more lifelike than it did in its last days. With some basic maintenance, your pet can look alive for decades to come. It's a chance to help you achieve closure unlike many other ways when a pet passes.
Our gallery of pet poses shows you some of the possibilities that you can look forward to.
How to Prepare for Pet Taxidermy
Knowing what to do with a pet before taxidermy is critical as you don't want any harm to come to the body. Unfortunately, decomposition can start quickly, so you'll want to preserve the body quickly until you're ready to ship it or drop it off to us.
The moment you know that you want to take advantage of pet taxidermy, you should call us. Even if the animal hasn't passed yet, you can start to make plans. Find out if your vet will help with the preservation process, too, as it can be difficult for grieving pet owners to do it all.
The basics of preparation include:
Handle the pet with rubber gloves
Wrap the body in plastic
Place the pet inside of a sealed plastic bag
Freeze the pet until it is ready to be shipped
Once you book the service, we'll provide you with full instructions to follow.
Pricing & Other Information
At Animal Family Pet Preservation, our goal is to make taxidermy services for your pet affordable. We offer a variety of payment plans to help you cover the costs.
It all starts with a 50% deposit, which is non-refundable. Then, you can pay 25% halfway through and 25% upon completion. For your convenience, we also accept Visa, MasterCard, and Discover.
Our pricing is very straightforward as it depends on the type of animal that is going to be preserved. Animals that weigh less than one pound are only $500 – and the price goes up based on the weight.
If skeletal articulation is needed, such as a sitting or standing pose, we do charge more. Further, if an animal has been severely injured, various levels of articulation of the skull and skeleton may be necessary – and the cost can be anywhere from $1500 to $5500 depending on the type of animal and its size.
To get a full understanding of the cost, it's best to call us directly so that we can provide you with individual guidance and custom quotes.
Losing a pet doesn't have to mean saying goodbye forever. Pet taxidermy services can be a special way of keeping your pet close to you – and we offer beautiful preservation services that honor your pet.
Contact us today to discuss the options that are available with taxidermy and learn what's needed to get started.