It can be devastating to lose a family pet. After all, they were a member of the family for years and provided you with countless memories. When they pass, you have plenty of options in terms of how you will preserve those memories.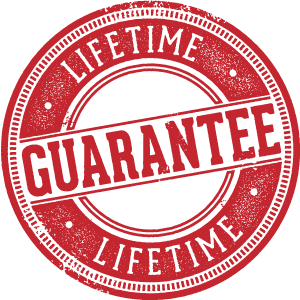 Through pet skeleton preservation and articulation, you can have a visual reminder of your amazing pet, whether it was a dog, cat, bird, or even some other type of pet. At Animal Family Pet Preservation, we have years of experience working with deceased pets of all shapes and sizes. If you don't want to consider cremation or burial, we can show you another option so that your pet is able to watch over you and your family for decades to come.
Through the art of pet skeleton preservation, we can provide you with a beautiful presentation of your pet. We can offer simply the skeleton/skull of your pet or it can be preserved and fixed through taxidermy so that it looks as if your pet is still alive and in your company.
There are countless options, and we want to make sure that a pet's memory is honored in the most tasteful way possible.
By learning more about preservation and articulation, you'll see how we're able to help.
Pet Skeleton Preservation
Pet skeleton preservation is a unique way to display your pet once he or she has passed. If you don't want anyone to confuse your pet with the living (such is common with taxidermy), it is possible to preserve the skeleton alone. This would allow you to have the full skeleton posed in a way that allows you to remember your pet. It can be placed on a mantle or bookshelf so that you are able to have more than just your pet's memory with you at all times.
During the process of preserving the pet skeleton, we will take care of removing the skin and organs. We will also provide a full cleaning of the skeleton to ensure that it is in fine condition to be presented to the family.
When you are thinking about the memories that you want, it's important to consider everything – paw prints, the desire for one last photo, and more.
If your pet died in a way where the skeleton has been damaged in any way, you'll also want to explore our articulation services.
Pet Skeleton Articulation
Skeleton articulation is the process in which we put the skeleton back together. This is a process that is often vital based on how the pet may have died. The skull may have been crushed, a leg may have been broken, or arthritis may have wreaked havoc on the overall presentation.
Whatever the situation may be, we are able to provide comprehensive articulation so that the skeleton is properly assembled – and posed in a way that was natural for your pet.
The way in which you send the pet remains to us is critical, too. If the skeleton is damaged in the transportation process, it can require more time and more money based on how much articulation is required.
The time it takes to provide the full service will depend on the size of the animal, the amount of damage that the skeleton has sustained, and any drilling, wiring, and posing that is needed in order to achieve the desired final appearance.
We'll work with you every step of the way to ensure that the skeleton is posed the way that you wish. In the event that the skeleton has suffered significant damage, there may also be the need to make adjustments, including using plaster molds along with the actual skeleton itself.
Our goal is to be respectful of your pet while providing you with a beautiful memorial.
Contact Animal Family Pet Preservation
When you're ready to learn more about our pet skeleton preservation and articulation services, call us for (740)703-3937 or fill out the contact form above for more information. We'll answer your questions and help you to start the process.