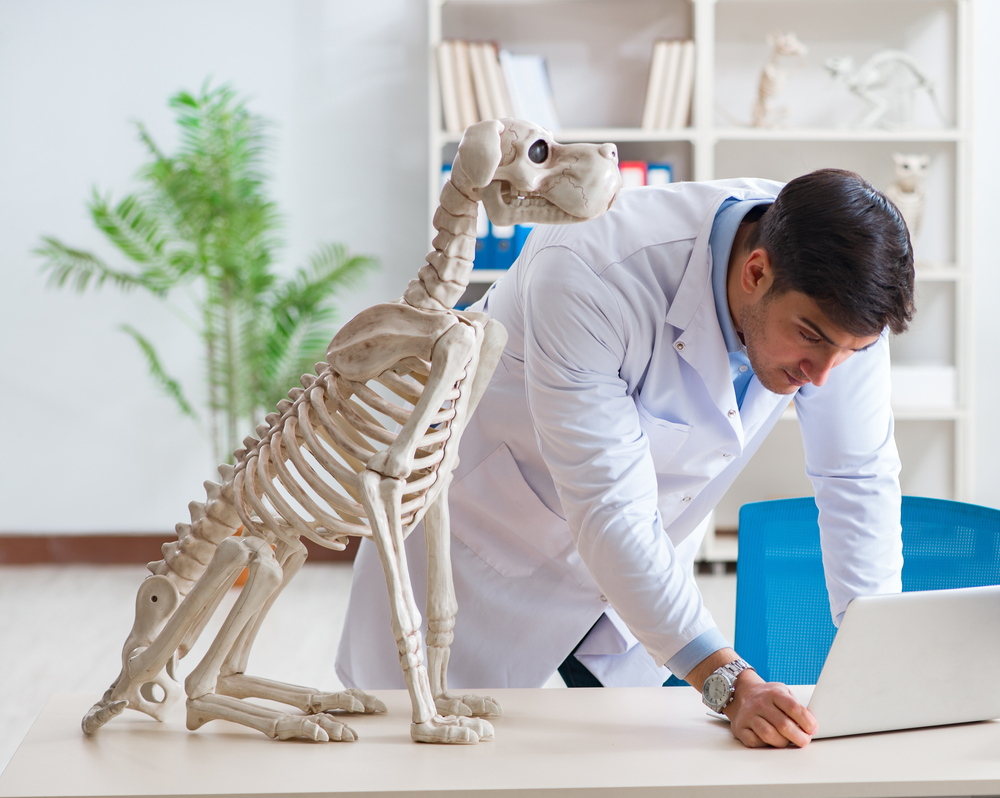 April 3, 2023 4:19 pm
Leave your thoughts
For many pet owners, losing a cat, dog, or other pet can be equivalent to losing a family member. However, when a pet passes away, there are ways of memorizing your pooch or kitty, which can help ease your pain and make the loss more bearable. One especially popular way people remember their deceased pets is by having a plaque with the pet's name on it. Another option is to build a pet shrine and surround it with photos and your deceased pet's favorite toys. One alternate way of memorizing your pet is to preserve the animal's skeleton, and increasing numbers of pet owners realize this is a wonderful, viable option. Here is an overview of how a pet skeleton is preserved and how this process can help you with your grieving process. 
What Exactly is Animal Skeleton Preservation?
Animal skeleton preservation is a new and cutting-edge way of enabling pet owners whose pets have died to continue to enjoy their pets uniquely. Not every pet owner who has lost a pet wants to have the animal undergo taxidermy, cremation, or even burial. This is why skeleton preservation is offered as an additional option. This option entails careful cleaning and using a gentle but effective solution to preserve your pet's skeleton. It is possible to preserve only parts of a dog skeleton (or the skeleton of another animal), or you can preserve the entire skeleton. This is the same process animal bones have undergone that are displayed in museums. Once you have met with a preservation specialist to discuss your options, the choice is yours. 
Deciding Whether Skeleton Preservation is a Good Idea
If you've recently lost your precious pet, chances are you're filled with so much grief that you can't make any decisions about its body. However, if you are aware that you want to memorize your pet in a unique manner and you might want to opt for taxidermy, then preserving its skeleton is smart. Even if you ultimately decide against taxidermy and you've had the skeleton preserved, you can take home your pet's skeleton and create a mini shrine as a dedication and memory. Even though you might become a pet owner again in the future, having your pet's skeleton preserved ensures that you never forget this particular pet. 
How Pet Skeleton Preservation Can Assist You with Healing
One of the main reasons for the creation of pet skeleton preservation is to help pet owners during the bereavement period. This period varies in length and severity, but by choosing to preserve your pet's skeleton, you will have a beautiful display of the bones of your beloved pet. Every time you look at the display of your pet's bones, you will likely smile and remember the good times you and the animal shared during its life. For some pet owners, simply having "a piece of" the deceased animal's body can be equivalent to having a physical reminder that your pet was once healthy and thriving and that it brought great happiness and fulfillment to your life. 
The Cost Involved in Preserving a Pet's Skeleton
Deciding whether to preserve your pet's skeleton involves knowing how much the process will cost. However, the cost can vary significantly depending on the size of the animal, as well as the type. You must also consider what part of its skeleton you want to be preserved. If you wish to preserve the entire body, it will be more expensive than if you only wanted its skull preserved. A third consideration that must be made is which facility you will ultimately decide to pay to provide this service. If you choose a facility out of town, you will need to factor in the cost of getting the animal's body to them. Also, each facility has its own price list, so the first thing you will need to do is determine where to go, and then you can sit down with a preservationist and discuss specifics, like cost. 
Choosing the Right Facility
There aren't as many taxidermy and animal skeleton preservation services available as you might believe. This is why Animal Family Pet has vowed to provide the best service to pet owners who want to remember their pets differently. Instead of merely burying the pet and possibly forgetting it existed, more and more pet owners are opting to preserve their animal's bodies and skeletons. Animal Family Pet is a leader in the industry, and they have provided various pet preservation services for animal owners since 1993. With top-notch, highly qualified staff, you can rest assured that you will receive compassionate, professional service that will make grieving the loss of your beloved pet a lot easier. 
If, after choosing a facility, you realize that the services cost more than you anticipated, Animal Family Pet offers convenient payment plans that help to make paying for these services easier. Once you speak with one of Animal Family Pet's friendly, sympathetic, and understanding professionals, you can inquire about this payment plan if you need to consider it.  
So, if you're ready to preserve the skeleton of your deceased pet, whether it's a cat, dog, bunny, or some other animal, contact Animal Family Pet today. Don't worry about how you're going to get your animal's body to us, as there are several different options, whether you want to ship it to us, drop it off, or have us pick the body up. The first step is to contact us to get your beloved pet's body/skeleton preserved. The sooner you get this done, the sooner you can move on with your life and put your grief behind you.
Categorised in: Pet Preservation
This post was written by mmaier