Losing a pet is one of the worst feelings in the world, but preserving your pet can help you keep their memory alive well after they pass.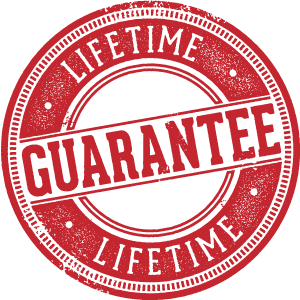 At Animal Family Advanced Pet Preservation, we offer taxidermy services to help you keep fond memories of your favorite pets. If you have a reptile you want to preserve so you can keep them around, here's how Animal Family Advanced Pet Preservation can help.
Reptile Replica vs. Taxidermy
When some people lose a pet, they choose to get a replica of their pet instead of having it preserved. A replica is designed to look like your pet but doesn't involve the actual taxidermy process. While this means you don't have to find a taxidermy shop you can take your reptile to, it's not the best way to commemorate your pet.
During the reptile taxidermy process, we take your pet and bring them back to life using the best techniques. The result is a preserved pet that doesn't just look like your pet — it is. While replicas tend to have an unnatural look, our reptile taxidermy services provide you with the best, most lifelike product you'll find.
How Does It Work?
If you recently lost your pet, there are probably a lot of things going through your mind right now. The first thing you should know is that it's important to bring us your pet in good condition if you want the taxidermy to look its best. If you can, put your pet in a bag so you don't have to worry about anything getting to them or causing damage to the body. You should also store your pet in a cool area that's not in direct sunlight. This helps prevent shrinkage and damage that can affect the final product.
At Animal Family Advanced Pet Preservation, we carefully use advanced reptile taxidermy techniques to make sure your pet looks its very best. We work hard to avoid shrinkage that can change the way your pet looks, and we do our best to give them a lifelike look. You don't have to worry about your reptile having that painted or unnatural look when you visit Animal Family Advanced Pet Preservation for reptile taxidermy instead of investing in a replica of your pet.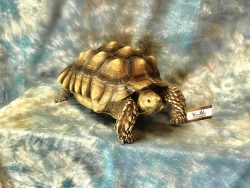 How Long Does It Take?
Typically, it will take about six months from the time you bring us your pet to the time we have it fully preserved and ready for you. This waiting time is to ensure the preservation process isn't rushed and your pet is made to look its best. You can reduce that waiting time with a VIP package, but it's always going to take time to preserve a pet.
How Much Does It Cost?
Chameleons are $750, while Geckos are $650. Bearded Dragons are $850. Snakes and Turtles are $750 up to 1 pound. Iguanas are based on weight (please call for pricing.)
You can find more information about our prices and what kind of taxidermy services we offer on our pricing page.
Contact Animal Family Today
Grieving over a lost pet is never an easy process, but the good news is there are ways to preserve your pet and keep their memory alive. At Animal Family Advanced Pet Preservation, we offer everything from small mammal and bird taxidermy services to reptile taxidermy and more. If you recently lost a pet you want to preserve, fill out the contact form below or call Animal Family Pet Preservation at (740)703-3937.