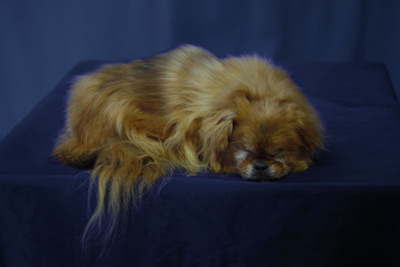 Whenever people call us desiring information about preserving their pets, the price will come up early in the conversation.
This is understandable, but only a very small part of what you need to consider before making your decision. Price alone should never be the sole consideration.
Our price structure is very simple. Pricing for dogs and cats is based on weight and starts at $500. For dogs and cats under 6 pounds, the cost is $1,250, with additional weight costing $39 per pound.
For example, if your pet weighed 9 pounds, your cost would be $1,250, plus 3 pounds over-weight, at $39 per pound, ($117) for a total price of $1367. We have a state inspected and NTEP Certified scale to weigh your pet on arrival.
For our reptile customers, iguanas start at $500. Bearded dragons are $600, and chameleons are $500. Snakes please call for price, we will need the weight. Small pets prices are as follows, hamsters $500, hedgehogs $750, rats, ferrets, Guinea pigs, and chinchillas $750. Rabbits call for price, we will need the weight.
Birds have a $500 minimum, but please call for a final price as we will need the weight and species.
We also offer skull and skeletal articulation. Cat skulls are $250, while dog skulls are $500. Full skeletal articulation starts at $3500.
At Animal Family, we realize that not every customer has the same expectations regarding Pet Preservation. And even though our turnaround time is half of our competitors, for many customers it is quite a shock to learn how long the process takes. That is why we offer our VIP service. We consistently run over 100 mounts in the queue. So essentially the VIP service gives you a pass to the front of the line. The turnaround time then will be 4-8 weeks versus 6-7 months. Not all pets are eligible, and we can only allow a limited number of VIP pets in the studio at a given time. The cost is an additional 50% for VIP service. Contact us for more information.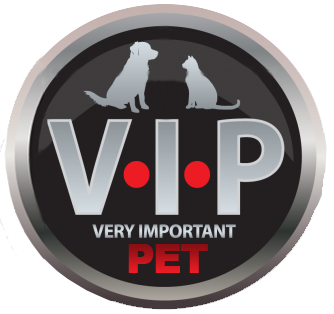 We DO NOT CHARGE more for eyes open, head raised. Return shipping (if applicable) is an extra charge. Any pet sitting up add 50%, walking add 100%. Prices are subject to change without notice. The fee for credit card use 3%.
No pet will be accepted without a non-refundable 50% deposit.
NO DEPOSIT POLICY – If no deposit is received after 3 days, your pet will lose its spot in the queue, and a 100% deposit is required to start work.
CHANGED MIND POLICY – If no deposit is received and you wish to have your pet returned to you, the pet will be returned at the owner's expense. There will be a handling fee of $500, in addition, to return shipping charges, if applicable. We are not responsible for any delays or damage incurred to your pet if you do not abide by our terms of deposit. No pet will be released for changed mind without the $500 handling fee paid in cash.
POOR CONDITION POLICY – When your pet is received, if it is in poor condition, we reserve the right to expedite the pet through our VIP program to process them quickly and prevent further deterioration. In this situation, there will be a handling fee of an additional 50%. Be sure to consult our "How Do I Get My Pet To You?" section below to help ensure your pet arrives in the best possible condition.
We do not wish to take advantage of people during their time of grief, that is why I always encourage you to call us either before, or a week after your pet passes, so that you can make a balanced decision based on facts, not on emotion.
A final word – there are not many PROFESSIONAL pet preservationists in the nation. There are many that are trying to break into it because they can make more money than they do on wild animals. Here is a good test: First….trust your gut. If you don't like them on the phone, move on. Second….They should have a professional website with many quality pet photos. If they aren't willing to put out some money and effort for a website, how can you trust them with your treasured pet? Third…Why would anyone who is established and trustworthy NOT want to clearly post their pet preservation prices on their website?
Call me at (740) 703-3937. I understand and am here to help.
Mark Maier
Mark Maier, Owner
---
How do I get my pet to you?
At Animal Family Pet Preservation, We have found that for our pet customers, shipping is often the most difficult part of the process. We have tried to make it easier for you by recommending the following options:
1
Drive your pet to our studio.
We are located just south of Columbus,
Ohio
. That is an 8-hour drive (or less) from over 50% of the American population. Our customers have driven here from every state that borders Ohio. Also,
New York
, Missouri,
Illinois
, North Carolina, Tennessee, even Florida! We have a professional, commercial building with regular hours and easy interstate access off I-35 and US 23, there are also hotels and restaurants within 5 miles to meet any need and budget.
2
Let us send you a "pet box".
It will contain instructions for you and return shipping labels. All you have to do is drop your pet into the prepared packaging and return. The cost for this service is $100, plus the cost of shipping both ways.
3
Ship it yourself.
CALL US first so that we can advise you on how to do this. It's really very simple. The most difficult part is saying goodbye to your pet.
See How To Ship Your Pet to Us