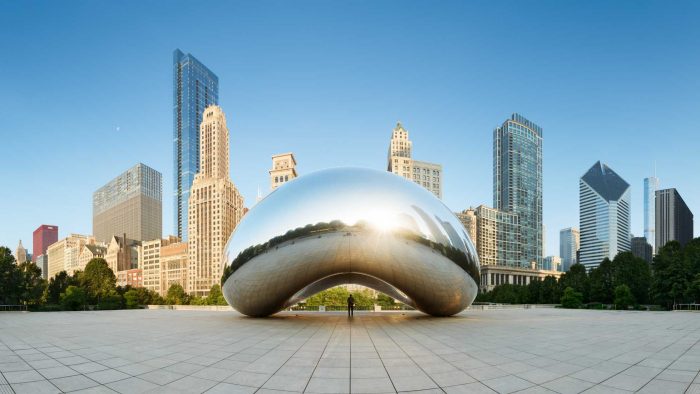 Pets can become a very important part of our lives, and over the years they find ways of endearing themselves to us in ways we never even imagined. They are there to watch us each time we leave the house and are also there to welcome us when we return. All they seem to need is a little attention in addition to the basics of life, and they provide a whole lot more than that in return.
When we lose a valued member of the family like a favorite cat or dog, there are some more comforting options beyond the traditional options which humans typically choose, i.e. burial or cremation. Now, pet owners can preserve their beloved animal friends so as to keep them nearby indefinitely and remember them for all time.
Pet Freeze-Drying in Chicago, Illinois
When your pet passes on, one of the best ways to keep their memory alive is by freeze-drying them. This process preserves their spirit and appearance in a way that helps to manage your grief at their passing and keeps their living presence before you at all times. Contact us at Animal Family Pet Preservation, so your favorite pet can be preserved in the most life-like manner, and so they can stay with you forever.
Dog Freeze-Drying
Dogs aren't known as man's best friend for nothing, and when you want to preserve your dog's memory for all time, freeze-drying is the way to go. After we get to know your dog through photos and conversation, we'll be able to provide you with a realistic representation of your departed animal friend.
Cat Freeze-Drying
We've had years of experience in freeze-drying people's favorite cats, and a number of different poses which were favored by your feline friend. Whatever your cat's personality was like, we'll be able to inject that into a realistic representation.
Bird Freeze-Drying
Many pet owners become extremely attached to their bird companions and are grief-stricken when they pass on. We understand that. By preserving your favorite bird friend through freeze-drying, you'll be able to keep their spirit around and continue to enjoy their companionship.
Reptile Freeze-Drying
We have freeze-dried every kind of reptile from chameleons to iguanas, and we'll be able to preserve your reptilian friend in the same way. We'll find just the right pose that conjures up their real-life memory, so you can cherish that for many years.
Pet Taxidermy in Chicago, Illinois
Our taxidermy/freeze dry hybrid process is the best option you will have when it becomes necessary to preserve the memory of your favorite pet, and we can provide expert taxidermy service in Chicago, Illinois for any kind of animal companion.
Dog Taxidermy in Chicago, Illinois
Animal Family Pet Preservation in Chicago has won numerous awards for our dog taxidermy services, and we can bring your canine friend back to life in a way that is totally realistic and life-like.
Cat Taxidermy in Chicago, Illinois
Taxidermy for your cat is one of the best ways of preserving its memory through the ages, so if you really want to remember your favorite feline, contact us so we can put our expert taxidermy service to use for you.
Additional Pet Taxidermy in Chicago, Illinois
We can use our special taxidermy process to preserve the memory of virtually any animal friend you can think of – everything from rabbits and turtles, to even alligators or horses.
Pet Cremation Service in Chicago, Illinois
Cremations of pets are always private at Animal Family Pet Preservation, and the cost will depend on the animal's weight. There is the opportunity with every freeze-dried pet to cremate the remains so that 100% of your beloved pet can be returned to you. We will be happy to explain how this works
Points of Interest & Pet-Friendly Services in Chicago, Illinois
There are tons of activities and points of interest worth seeing in the city of Chicago, many of which are described below.
Chicago Pet Transport
This company provides pick-up and drop-off service right to your door, whenever your pet requires transport within city limits.
Chicago Dog Park Guide
There are all kinds of dog-friendly locales within Chicago, and the Dog Park Guide keeps you informed about the nature of each one of them.
Chicago Dog Ownership Laws
It's a good idea to stay informed about the pet ownership laws which are enforced by the city of Chicago, so you don't run afoul of existing statutes.
Financial Aid for Pet Owners
If you're unable to adequately care for your pet, or if vet bills become overwhelming, there are resources in the city which can provide needed aid.
City of Chicago Dog Registration
Registering your dog is a city requirement, and it may help locate your dog in the event that it becomes lost somehow.
Millennium Park
These three square blocks of open lakeside property include a Ferris wheel, an outside music venue, and an ice rink. This park has quickly become one of the most popular locations in, and a must-visit spot for any tourist.
Inside Chicago Walking Tours
Walking & combination tour that delights visitors behind many doors with magnificent, interesting, secret details. Go through the history of the city's architecture! This company was founded by a local woman whose teacher, writer, comedian, and tour guide experience combines into these fabulous tours to enjoy, educate, and entertain Chicago history.
Chicago Greeter
Chicago Greeter highlights areas of interest and over 25 important neighborhoods. With a two-four-hour FREE casual insider introduction to Chicago sights, Chicago Greeter is built to suit an engaging, engaging, friendly, and urban environment with a knowledgeable guide. Visitors will find a greeter through Chicago Greeter, who then takes them around the city and shows the easy to use the public transport system, and many pedestrian-friendly routes.
Fox in a Box Chicago
Discover Fox in a Box, the ultimate escape from life! Their excellent escape room games are perfect for families, team building groups, and friends looking for a fun brain-winding challenge. The themed missions have a time limit of 60 minutes and are built for teams of 2-6 people.
Need a Taxidermist in Chicago, IL?
If you need a taxidermist in the city of Chicago, IL, you simply cannot make a better choice than Animal Family Pet Preservation.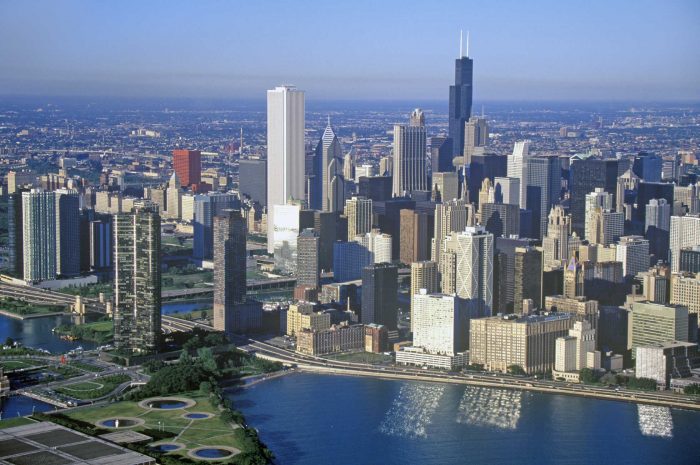 Chicago Taxidermy FAQs
Below you'll find some of the most frequently asked questions about preserving your pet. If your question isn't listed, contact us and ask us directly.
How Much Does it Cost for Pet Preservation in Chicago?
The cost of pet preservation in Chicago will depend on what kind of animal is involved, and how much that animal weighs.
How Much Does it Cost for Dog Taxidermy in Chicago?
Taxidermy for dogs in Chicago will cost $1,150 if 6 pounds or under, with the cost going up for weights above that.
How Much Does it Cost for Cat Taxidermy in Chicago?
The cost of cat taxidermy in Chicago will be similar to that of dog taxidermy.
How Much Does it Cost for Other Pet Taxidermy in Chicago?
Animals such as reptiles will cost less than cats and dogs, sometimes only half the cost of dogs and cats. Rabbits, chinchillas, ferrets, hedgehogs, and guinea pigs are in the same category, but you should contact us for a firm price.