If you are looking for an alternative to such conventional methods as burial and cremation of your pets, pet preservation is a great option. The purpose of pet preservation is to preserve your pet's body to have it at home forever. The process is more complicated than you may think – it requires the use of a special machine and skills to pose an animal and make it look natural.
Pet Freeze Drying in Phoenix, AZ
It is a method of pet preservation that removes all moisture from pet body tissues and leaves them virtually intact. It is a great method because it does not alter your pet's appearance. At Animal Pet Preservation, we allow pet owners to maintain their best memories about their pets. We offer the following pet preservation services:
Dog Freeze Drying
At Animal Pet Preservation, our employees are big dog lovers, who understand how close you were to your pooch. Therefore, we consider dog freeze-drying as a method to keep their four-legged friends even after they are gone.
Cat Freeze Drying
Cat freeze-drying is a great method that allows to create high-quality cat taxidermy. Our purpose is not just to preserve your cat, but also to take their personality into consideration. Before starting the process, we will discuss with you your cat in order to learn more about your pet and pick the pose that will reflect your feline's personality.
Bird Freeze Drying
For many people, birds also become family members. For this reason, when they die, it may be very difficult to handle for their owners. Our mission is to preserve birds in order to honor their memory.
Reptile Freeze Drying
We specialize in reptile preservation as well, including chameleons, iguanas, and other types. For the maximum effect, you pick the right pose.
Pet Taxidermy in Phoenix, AZ
We know that losing your beloved pet is a traumatic and tragic experience. At Animal Pet Preservation in Phoenix, AZ we are able to preserve your pet in a position that would suit you as a pet's owner and your pet's personality.
Dog Taxidermy in Phoenix, AZ
If you decided to preserve your dog and contact us, we will take our time to learn more about your pooch, your relationship, and your dog's personality. We will collect as much information as possible in order to make your preserved canine look as natural and realistic as possible. We guarantee that your dog will loo vivid and alive, so you will be able to enjoy his company even when your pooch is not around anymore.
 Cat Taxidermy in Phoenix, AZ
For us, at Animal Pet Preservation, pet preservation is more than just a method of keeping your cat after he passes away. We do it to help cat owners to maintain their relationships with their felines even after their death.
Additional Pet Taxidermy in Phoenix, AZ
We do not preserve only dogs and cats – we also specialize in the preservation of small mammals (hamsters, rabbits, rats), and even large animals, including monkeys and horses.
Pet Cremation Service in Phoenix, AZ
At Animal Pet Preservation in Phoenix, AZ we also do pet cremation, regardless of your pet's age and size. We also offer additional cremation services, such as transportation and handling. In addition, there is a great selection of urns and burial marks from top-notch manufacturers.
Helpful Resources in Phoenix, AZ
If you are a pet owner, and you live in Phoenix, AZ, or any other nearby town. below you will find useful information about pet ownership.
Phoenix Pet Registration
In Phoenix, pet owners are required to have a rabies vaccine and license for their dogs over 3 months old. There are several different ways to request a new license or update an existing one: online, by mail, or in person.
Arizona Humane Society
The mission at Arizona Humane Society is to take care of and help vulnerable animals and enrich the lives of pets and their owners. Our three primary values are innovation, excellence, and compassion.
Need a Taxidermist in Phoenix, AZ?
Are you looking for a way to honor your cat, dog, or other pet that had become your family member? Think about pet taxidermy. At Animal Pet Preservation in Phoenix, AZ, we specialize in pet taxidermy and preservation, and we preserve all types of animals, big and small, including cats, dogs, reptiles, small mammals, birds, and even big animals.
Phoenix Taxidermy FAQs
Below there are answers to popular questions about Animal Pet Preservation and our services: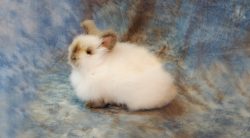 How Much Does it Cost for Pet Preservation in Phoenix?
There are certain factors that affect pet preservation costs. For example, the preservation of cats and dogs depends on their weight, but the minimum price is $500. If you want to preserve reptiles, then you should expect to pay at least $500 as well.
How Much Does it Cost for Dog Taxidermy in Phoenix?
Pricing for dog preservation starts at $500. If your pooch weighs less than six pounds, you will pay about $1,250.
How Much Does it Cost for Cat Taxidermy in Phoenix?
The costs of cat preservation are similar to the costs for canines described above.
How Much Does it Cost for Other Pet Taxidermy in Phoenix?
Pricing for other animals, including reptiles, depends on the type of pet you need to preserve. If you want to preserve an iguana, for example, it will cost you at least $500. The price for chameleons starts at $500, for bearded dragons – at $600.