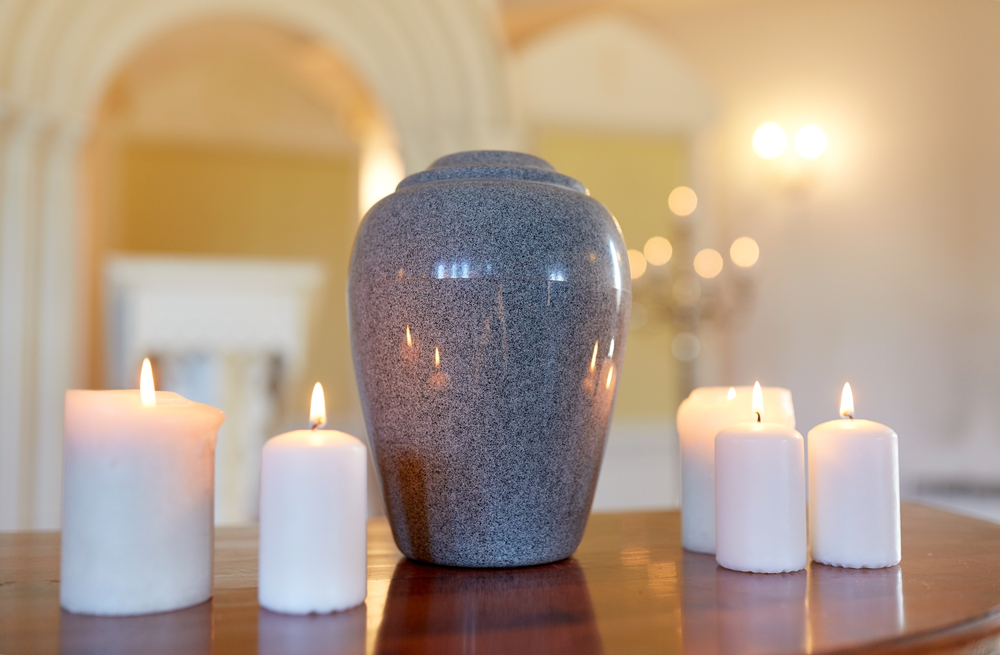 November 7, 2023 11:10 pm
Leave your thoughts
Losing a beloved pet is a heart-wrenching experience no pet owner wants to anticipate, but unfortunately, it's an inevitable part of our lives. During such difficult times, making decisions about aftercare can add another layer of emotional distress. One common question that arises when considering cremation as an option is whether you can get your pet back after the cremation process. In this blog, we will explore this question with compassion and understanding and provide information to help you make an educated decision during these trying times.
Understanding the Cremation Process
Cremation for pets has become a popular way to honor their memory. It offers an opportunity for pet parents to keep their cherished companions close by through the return of their ashes. While cremation processes may vary, two common types are communal and private/individual cremation.
Communal Cremation
During a communal cremation, several pets are cremated together in a respectful and dignified manner. In these cases, it is important to understand that individual separation of ashes is not possible. Following the cremation, the ashes are respectfully scattered or disposed of by the cremation facility according to their protocols.
Private/Individual Cremation
Private or individual cremation provides pet owners with the option of getting their beloved companion's ashes returned to them. This process ensures that the cremation is carried out separately, with utmost respect and dignity. The ashes are then carefully collected and placed in an urn or another suitable container before being returned to the owner.
Communication with the Cremation Service Provider
When making arrangements for your furry friend's cremation, it's essential to communicate your preferences clearly with the chosen cremation service provider. By discussing your desires with compassion, understanding, and transparency, you can ensure your wishes are fully understood and implemented to the best of their abilities. If you choose individual cremation, the provider will take all necessary steps to identify and separate your pet's ashes from others.
Providing Specific Requests
To enhance the personal connection and memorialization of your pet, you may also consider discussing any specific requests with the cremation service provider. Customizing the process can help create a more meaningful and personalized experience, adding to the memories and honoring your pet's life.
The Role of Animal Family Pet Preservation
At Animal Family Pet Preservation, we understand the heartache and emotional turmoil that accompanies the loss of a beloved pet. We believe that the bond between a pet and its human is truly extraordinary, and it deserves to be cherished even after the pet has passed away. Our mission is to offer compassionate and comprehensive pet aftercare services, including individual cremation, pet preservation, and memorialization.
Individual Cremation at Animal Family Pet Preservation
With individual cremation, Animal Family Pet Preservation guarantees that you will receive your pet's ashes back. Our dedicated team ensures that your loyal companion is treated with the utmost respect and dignity throughout the process. We understand that every pet is unique and deserves a personalized experience, which is why we take extra care to ensure their remains are individually processed and identified.
Entrust Your Pet's Aftercare to Animal Family Pet Preservation
Losing a pet is an incredibly difficult experience, and deciding how to honor their memory is a deeply personal choice. At Animal Family Pet Preservation, we strive to support you during this emotional journey by providing compassionate and reliable services. With individual cremation, we vow to deliver your pet's ashes back to you, allowing you to keep their memory alive close to your heart.
Let Animal Family Pet Preservation be your guide in creating a beautiful tribute to your beloved pet. Visit our website to learn more about our services, contact us for personalized assistance, or explore our wide range of memorials and keepsakes.
Categorised in: Pet Cremation
This post was written by mmaier