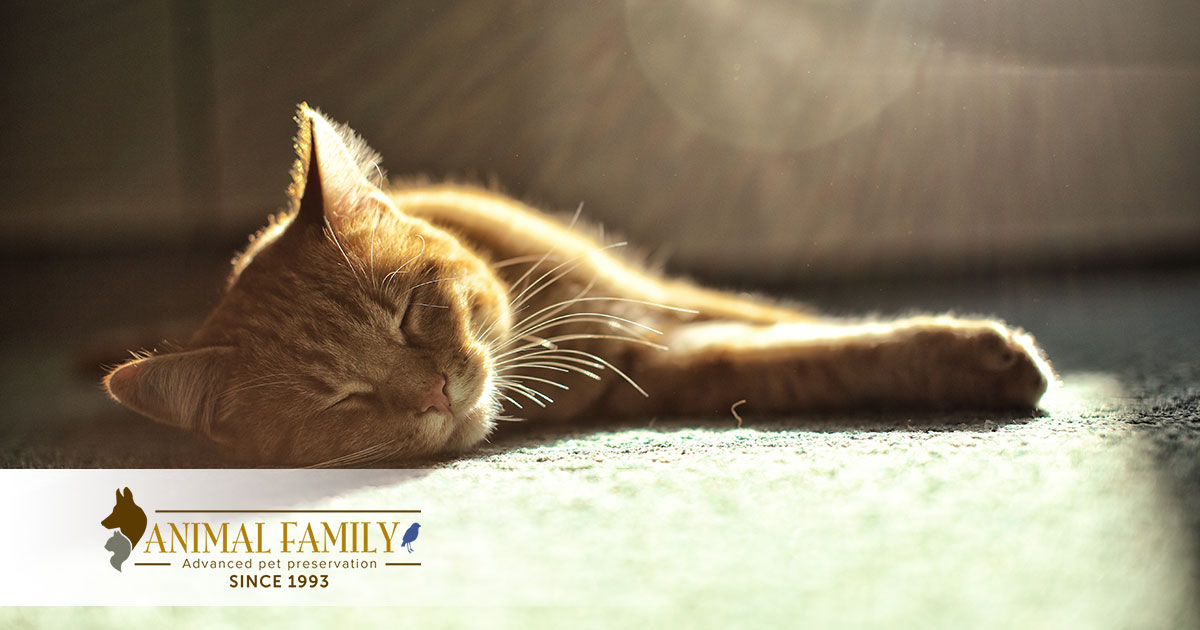 February 14, 2022 4:56 pm
Leave your thoughts
Losing a pet can be devastating. It's why it's important to choose a way to memorialize your pet properly. Whether you choose cremation or taxidermy, you can honor your pet in a spectacular way and ensure you have a chance to say goodbye on your terms.
Knowing how to preserve a pet until the cremation is critical. You might want to wait on cremation services until you have the money or until you and other family members can be present to accept the ashes.
Regardless of why you want to wait, there are a few preservation tips that you should be aware of.
Handle the Body Carefully
Once your pet has passed, you need to work quickly to preserve the body. Often, decomposition starts within hours, and you don't want to deal with odors, either.
When handling the body:
Wear latex gloves
Clean around various openings if you notice bodily fluids being released
Use a blanket, towel, or sheet to wrap the body in
This can be a very difficult time, so you may want to ask a friend or neighbor to help you. This ensures that you don't have to deal with it all on your own – and so that you have some emotional support at your side.
Store the Pet Properly
Once your pet has been wrapped, it should be stored inside a plastic bag. Depending on the size of your pet, this can be a gallon-sized Ziploc bag or a large garbage bag that is tied/taped on either end.

The body should go into a freezer. This can be done inside of a chest freezer if you have a larger pet. If you don't have a large freezer, find out if there is one available at your local vet – many have one set aside for just this purpose.

Your pet can stay frozen (ideally at a temperature of 0 degrees) for up to one year. This allows you plenty of time to plan properly without having to worry about what will happen to your pet in the meantime.

When you're ready to proceed with cremation, contact us at Animal Family Pet Preservation. We'll walk you through the next steps.

Tags: pet until cremation


Categorised in: Pet Preservation

This post was written by admin