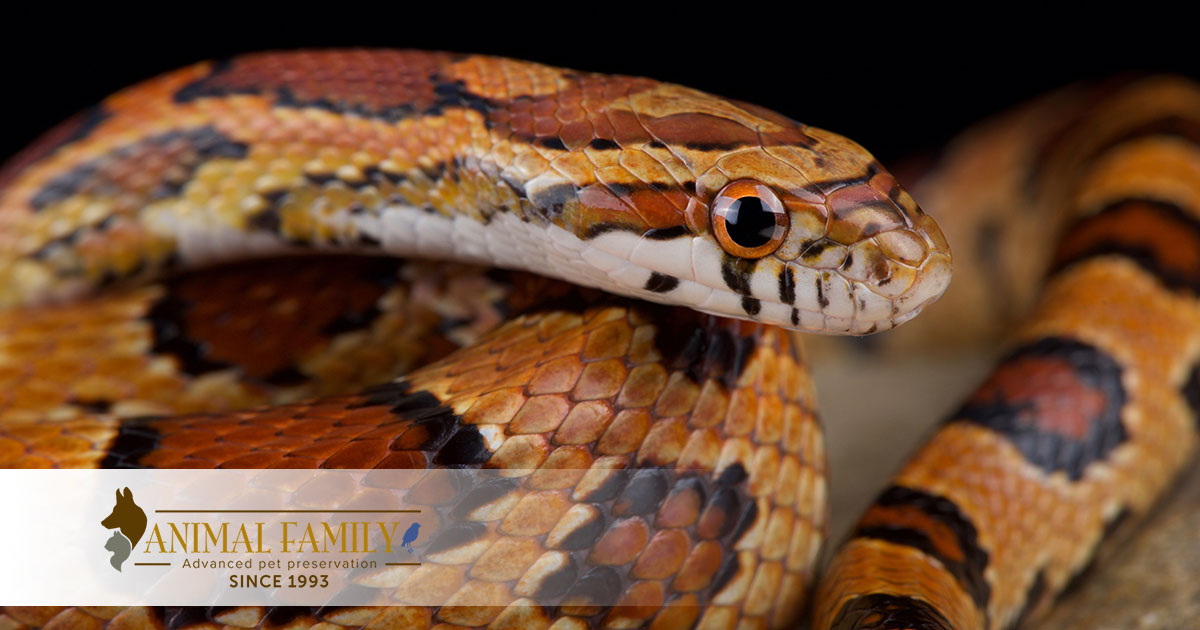 March 28, 2022 5:32 pm
Leave your thoughts
Depending on the snake, it can live for up to 30 years in captivity. This means that if you lose your beloved pet, it's important to treat it with the utmost respect. Learning how to taxidermy a snake can ensure that you have the memory of your reptilian friend for many years to come.
Regardless of the type of snake or why you want to have it taxidermized, it's important to know the process. This will ensure that your snake can be properly preserved so that it looks just as alive as it did before its death.
Focus on Immediate Preservation
Ideally, you'll recognize that your snake is not in good health for a few days or weeks prior to its death so that you can figure out how you want to preserve and memorialize it.
You may notice such things as sudden weight loss, breathing problems, or weakness.
The moment that your snake has passed, you will want to think about preservation. It should be carefully scooped out of its living habitat and placed into a sealed bag. From there, it should be frozen.
If your snake is being euthanized, you can also ask your vet for help in the process of freezing and proper preservation.
If the snake doesn't get frozen right away, the coloring on the scales will fade. This can lead to a higher cost during the taxidermy process to ensure that the coloring is brought back.
Having photos of what the snake looked like during its healthiest time will make it easier for us to make sure that your snake looks great when it is returned to you.
Maintain the Proper Shape
The body should be coiled when you freeze it. This will make it easier for it to ship. It will also allow us to obtain the ideal shape that you want once we complete the taxidermy process. If it is not easy to coil, simply call us so that we can walk you through the necessary steps.
Depending on the type of snake that you have, there may be a specific pose that you want achieved. This can be completely coiled, its head raised, and even with its mouth open, as though it's ready to strike. Having photos of your snake alive and in the pose you want will make it easier for us to accommodate your request.
Consider Coloring
The coloring that your snake has is unique. The scale pattern and the brightness of the colors help you to determine that it's your snake. Unfortunately, through the decomposition process, the scales will lose their natural color.
Rather than keeping your snake in its habitat while you decide what you want to do with the body, focus on preservation right away. This allows you to take your time to explore your options. Plus, you don't have to worry about the colors fading.
Once you get it to us, we'll take care of the details so that you can enjoy the unique colors of your snake's scales when it gets back into your care.
Choose the Right Professionals for Snake Taxidermy
Not all taxidermists have experience with snakes. The process is different than with many other animals because of the presence of scales as well as the flexible vertebrae.
At Animal Family Pet Preservation, our staff has worked with many reptiles, including a large number of snakes. We can talk you through the preservation process. Additionally, as we work with the snake, our goal is to make sure that it looks lifelike so that you can enjoy your reptilian friend on display. We will provide various toning services so that the color of the scales is more prominent.

When you want to understand how to taxidermy a snake and learn how you can preserve a snake when it passes, contact us. We are here to help you treat any pet or animal with the highest level of respect so that you can have a truly remarkable memorial. Contact us anytime!

Tags: snake taxidemy


Categorised in: Pet Taxidermy

This post was written by admin