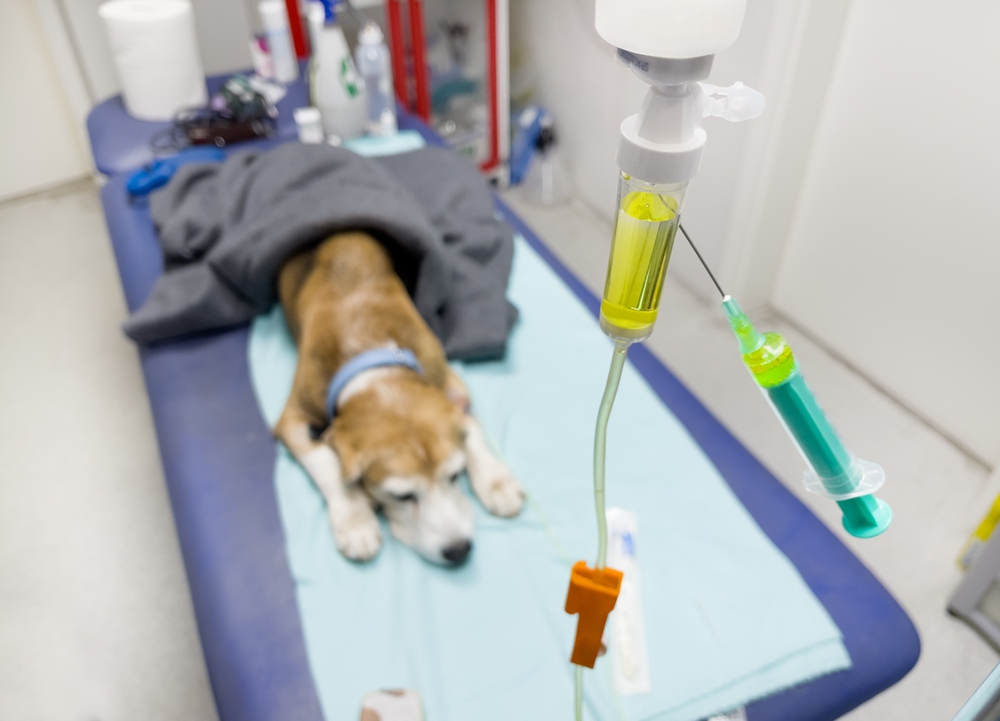 May 1, 2023 10:44 pm
Leave your thoughts
For many pet owners, their pets are very special to them, like members of the family. Many people refer to their pets as their "children." If you're a pet owner, you might wonder what to do when your dog dies, as this can be a time of significant loss. If your dog (or other pet) has been sick or they were injured, and your vet has recommended euthanasia, then you're likely quite heartbroken. On one hand, you certainly don't want your pet to suffer, but on the other hand, you might wonder if there could be some way to save your pet or if there might be a miracle. You might also wonder what happens to animals put to sleep at the vet. Here is an overview of what happens when animals are euthanized at the vet, so you will be aware of what this process entails.
Why Do Vets Put Animals to Sleep?
It's not a vet's decision to euthanize pets; they can only recommend it in certain situations. Ultimately, it's your decision whether to follow a vet's recommendations to put a pet to sleep. Vets aren't in the business of euthanizing pets just for the sake of euthanizing them, and they will only recommend putting an animal to sleep as an absolute last alternative. Only in situations where a pet is nearly fatally wounded, and recovery is questionable, or a pet is experiencing immense pain due to a terminal illness will a vet recommend that you put your pet to sleep. Again, you have the final decision, and you can choose to agree with your vet and have the animal put down, or you can opt to take your pet home and attempt to nurse the pet back to health or spend time with it until it passes. 
Being Present During the Procedure
While it might seem too much to ask to be present while your pet is being euthanized, you must consider that your pet is going through a lot physically and emotionally. Not only is your dog, cat, or other pet suffering physically, but they're also very likely terrified of what is being done to them at the vet's office. Your presence while putting the animal to sleep can bring your pet comfort for the last time. However, just as it's your decision whether to have your pet put to sleep, it's also your decision whether or not to be present. Don't be too hard on yourself if you decide it's too much. Your pet will be fine either way.
What Does the Euthanasia Process Entail?
The euthanasia process is very quick and painless, putting an immediate stop to your pet's suffering. First, the veterinarian will administer a sedative to your pet to ensure that the animal is as relaxed and calm as possible. Once your pet is relaxed, the vet will then begin the process of euthanasia. One specific or a combination of medications will be administered to your pet via an injection directly into the vein or through an IV. A common medication that is used is pentobarbital, an anti-seizure medication. In large doses, pentobarbital causes the body to shut down slowly. First, your pet will become unconscious, eventually stop breathing, and their heartbeat will stop.
What Happens After Your Pet Has Been Put to Sleep?
After your pet is put to sleep, this is the time when your grieving officially begins. If you aren't present for the procedure, the staff will allow you adequate time to spend with your pet. You should not be alarmed to see that your dog's eyes have remained open, as this is typical after death. It's also not uncommon for a pet to release urine and feces at the time of death due to immense relaxation. 
Once your pet has been put to sleep, you must decide what to do with the body. You have several options that the veterinarian can discuss with you. You can take your pet home and bury it in your backyard or another special place or have the body cremated. There is also the option to do something more elaborate and memorable, such as have your pet's body taxidermized. Taxidermy is a popular preservation process that entails the removal of your pet's organs and tissues before its body is preserved so that it remains permanently lifelike. For many pet owners, it's like getting their precious pet back. 
What you decide to do with your pet's body after its euthanasia is personal, and you may take the time to determine the best way to memorialize your pet. Whatever you decide is fine as long as it brings you and others close to the pet closure.
If you have a pet that has been seriously injured or is suffering from a chronic and possibly terminal illness, you might be looking for a professional vet who can make recommendations and possibly put your pet to sleep, if warranted. At Animal Family Pet Preservation, we have been in business since 1993 and enjoy helping families bid farewell to their beloved pets in the chosen manner.
Give us a call today, and we can walk you through the entire process of euthanasia, as well as cremation or any other services that you might desire. Whichever process you choose, you can rest assured that your precious pet will be handled gently and humanely, which can help you get through the grieving process as quickly and as easily as possible. If you're grieving the loss of a pet after euthanasia, our empathetic counselors can provide information about specially memorializing your pet, if that interests you.
Categorised in: Uncategorized
This post was written by mmaier