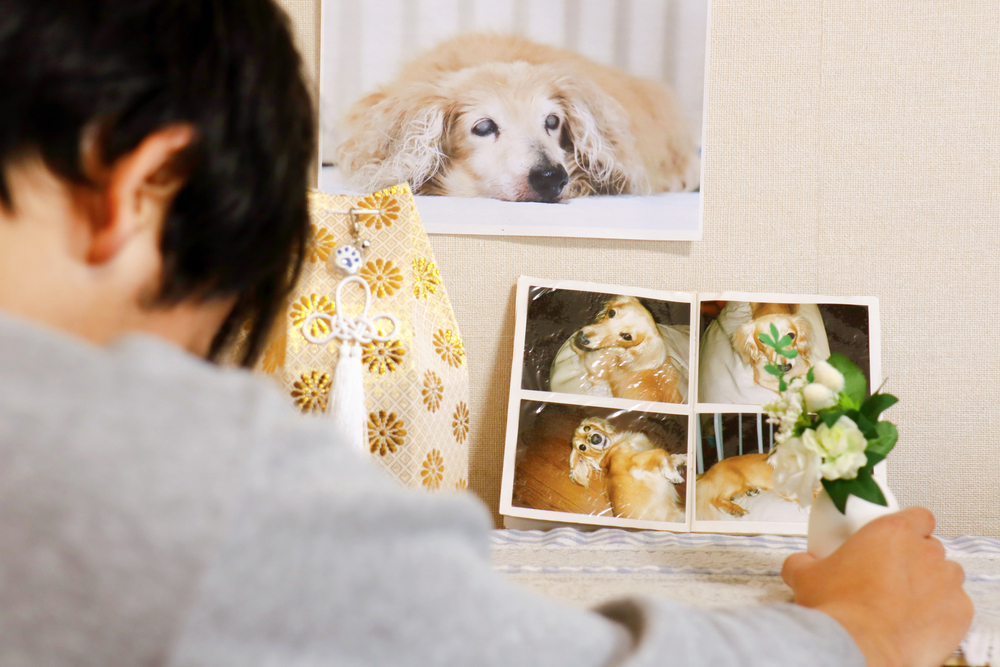 October 3, 2023 2:49 pm
Leave your thoughts
Pets hold such a special place in our hearts. They bring joy, love, and companionship into our lives. When we lose a beloved pet, saying goodbye can be incredibly challenging and heartbreaking. Just like any member of our family, we want to ensure that our pets are honored and remembered in the best way possible. This is where pet aftercare services become invaluable. In this blog, we will explore the importance of pet aftercare services and the impact they can have on preserving the memories of our cherished companions.
Honoring the Bond
For pet owners, the bond with their furry friends is truly unique and irreplaceable. Losing a pet can be an overwhelming experience, and having a dignified and compassionate aftercare service is essential during such difficult times. Pet aftercare services understand the importance of honoring this bond and aim to provide grief support, helping pet owners navigate through their emotions while offering them a way to preserve the memory of their beloved pets.
Compassionate Final Farewells
Saying goodbye to a pet can be an emotional journey; aftercare services offer compassionate ways to bid a final farewell. These services provide options such as pet cremation, burial, or memorialization. Families can choose what best suits their needs and preferences, ensuring their beloved pet is treated with the utmost love and respect. The professionals in this field understand the deep emotional connection between pet and owner and provide personalized support to ensure the final farewell is as comforting as possible.
Grief Support
The loss of a pet can cause profound grief, and the journey toward healing may be challenging for many. Pet aftercare services recognize this and offer grief support programs to help pet owners cope with their loss. These programs may include support groups, counseling services, and even online resources to provide a sense of community and understanding during this difficult time. The compassionate professionals ensure that no pet owner feels alone in their grief, offering a shoulder to lean on throughout the healing process.
Preserving Precious Memories
Our pets are not just animals but an integral part of our lives and cherished memories. Pet aftercare services understand this and provide various options for preserving these precious memories. From personalized urns and memorial jewelry to keepsake items like paw prints or fur clippings, these services offer a way to hold onto the memories that were created alongside our beloved pets. By preserving these tangible reminders of the love shared, pet aftercare services help keep the memory of our pets alive forever.
Environmental Consciousness
In addition to emotional support and memory preservation, pet aftercare services often strive to be environmentally conscious and offer eco-friendly options. This commitment to sustainability includes options like biodegradable urns, natural pet burials, and eco-friendly cremation processes. By minimizing the impact on the environment, these services ensure that even in death, pets continue to contribute positively to the world they once called home.
Contact Animal Family Pet Preservation Today
At Animal Family Pet Preservation, we understand the deep bond between humans and their pets and the importance of preserving those memories. Our compassionate professionals provide a range of pet aftercare services tailored to your needs, providing comfort and support during this challenging time. Whether you choose cremation, burial, or memorialization, our team is dedicated to treating your beloved pet with the respect and love they deserve. Visit our website to learn more about our services and how we can help you honor and preserve the memory of your cherished companion.
The loss of a pet can be one of the most difficult experiences we face in life. However, with the help of pet aftercare services, we can ensure that our beloved pets are honored and remembered in the most compassionate and dignified way possible. These services provide practical options for aftercare and emotional support and guidance throughout the grieving process. By preserving our pets' memories, we can keep their spirit alive in our hearts. Animal Family Pet Preservation is committed to providing pet owners the support they need during this challenging time. Reach out to us today and let us help you preserve the precious memories of your furry friend because your pet's memory deserves to be cherished forever.
Categorised in: Pet Preservation
This post was written by Writer