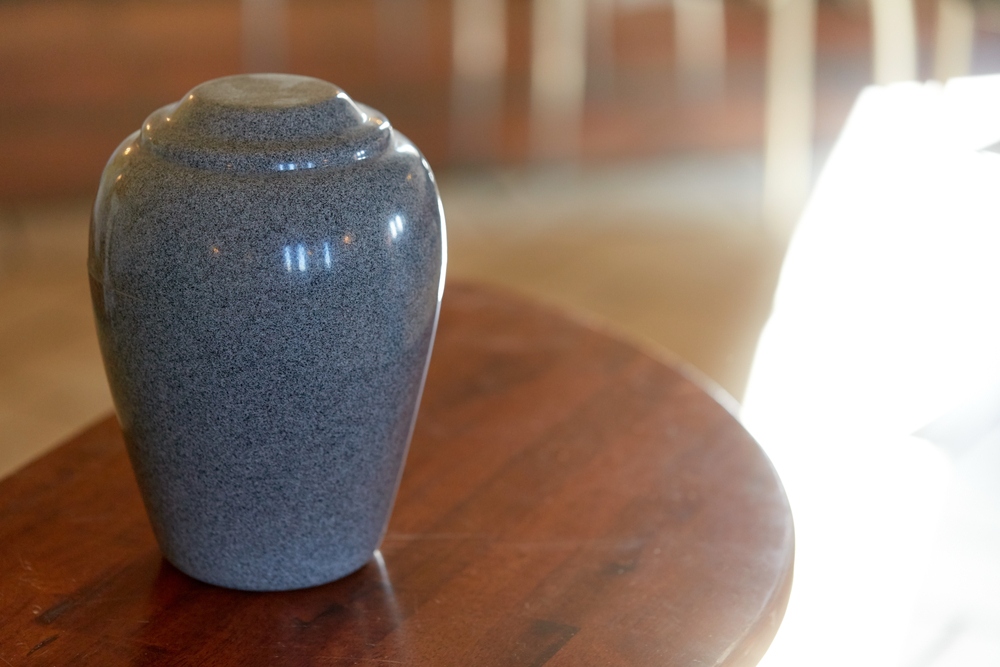 November 7, 2023 11:26 pm
Leave your thoughts
Saying goodbye to our beloved pets is a heart-wrenching experience that calls for utmost compassion and understanding. As pet owners seek solace and closure, it becomes important to find affordable pet cremation services that honor the memory of our cherished companions. In this blog, we will delve into the concept of simple cremation for pets, exploring the different options available and discussing the cheapest alternatives to bid farewell to our furry friends while respecting their legacy.
Understanding Simple Cremation
A simple cremation is a straightforward option for pet owners who wish to preserve their pet's memory without extravagant services. This type of cremation focuses solely on the cremation process, omitting additional services like viewings or funeral ceremonies. By choosing simple cremation, pet owners can ensure a respectful and dignified farewell while keeping expenses to a minimum.
Exploring Affordable Pet Cremation Options
1. Local Animal Shelters and Humane Societies
One of the most cost-effective options for pet cremation is to reach out to local animal shelters or humane societies. Many of these organizations offer small-scale cremation services at significantly lower rates compared to private pet crematoriums. By supporting their cause, you not only obtain an affordable solution but also contribute to helping other animals in need.
2. Veterinary Clinics and Hospitals
Veterinary clinics and hospitals routinely handle end-of-life arrangements for pets. These establishments often have partnerships with pet crematoriums, enabling them to offer affordable cremation options. By discussing your budgetary concerns with your veterinarian, they may be able to provide suitable recommendations for simple cremation services tailored to your needs.
3. Private Pet Crematoriums
Though private pet crematoriums are typically more expensive than the previous options mentioned, it is still worth considering them for their expertise and specialized services. Some crematoriums offer affordable packages for simple cremations where the pet's ashes are returned to the owner in a predetermined container. By researching local establishments and comparing their prices and services, you can find a cost-effective option that meets your requirements.
4. Online Pet Cremation Services
With the advent of digital platforms, online pet cremation services have emerged, offering a convenient and often more affordable alternative. These services allow pet owners to arrange cremations remotely by shipping their pets' remains directly to the crematorium. By operating at a larger scale, some online services can provide affordable rates without compromising on the dignity and professionalism required during this emotional time.
Choosing Animal Family Pet Preservation – Your Ally in Affordable Pet Cremation
One such pet cremation service dedicated to ensuring affordable and compassionate pet cremations is Animal Family Pet Preservation. We understand the pain of losing a pet and strive to provide pet owners with the support and services they need, allowing a peaceful transition for both pet and owner. With our affordable packages and commitment to delivering the highest quality care, Animal Family Pet Preservation stands out as an ally during this difficult time.
By trusting Animal Family Pet Preservation, pet owners can expect:
Transparent Pricing:

Animal Family Pet Preservation offers honest and transparent pricing, ensuring pet owners can choose a cremation service within their budget without hidden fees or unexpected costs.

Compassionate Services:

Recognizing the emotional toll, the team at Animal Family Pet Preservation provides compassionate and understanding support throughout the entire process. We strive to provide comfort for bereaved pet owners, understanding the unique bond shared with our beloved pets.

Customized Tributes:

Animal Family Pet Preservation acknowledges the significance of personalized tributes. We offer additional services such as engraved remembrance cards, memorial urns, and paw print impressions to create lasting mementos that honor the memory of your cherished companion.
Contact Animal Family Pet Preservation Today
Saying farewell to a beloved pet is an emotionally challenging experience, and finding affordable pet cremation options can provide some ease during this difficult time. From local animal shelters to pet cremation services like us as Animal Family Pet Preservation, there is a range of options available to ensure a compassionate and affordable farewell for your cherished companion.
By choosing Animal Family Pet Preservation, you not only benefit from our commitment to transparent pricing, compassionate services, and personalized tributes but also support a company that understands the importance of honoring the memory of our beloved pets.
Contact Animal Family Pet Preservation today to learn more about our affordable pet cremation services and find solace in our compassionate approach during these emotionally challenging times.
Categorised in: Pet Cremation
This post was written by mmaier